The up-and-coming rapper Meek Mill says he would like nothing more than to be on the road touring all the time.
"My best thing is to stay traveling," the 25-year-old North Philadelphia street rapper said Friday. "Every time I come back to Philadelphia, someone tries to shoot me or get me back in trouble."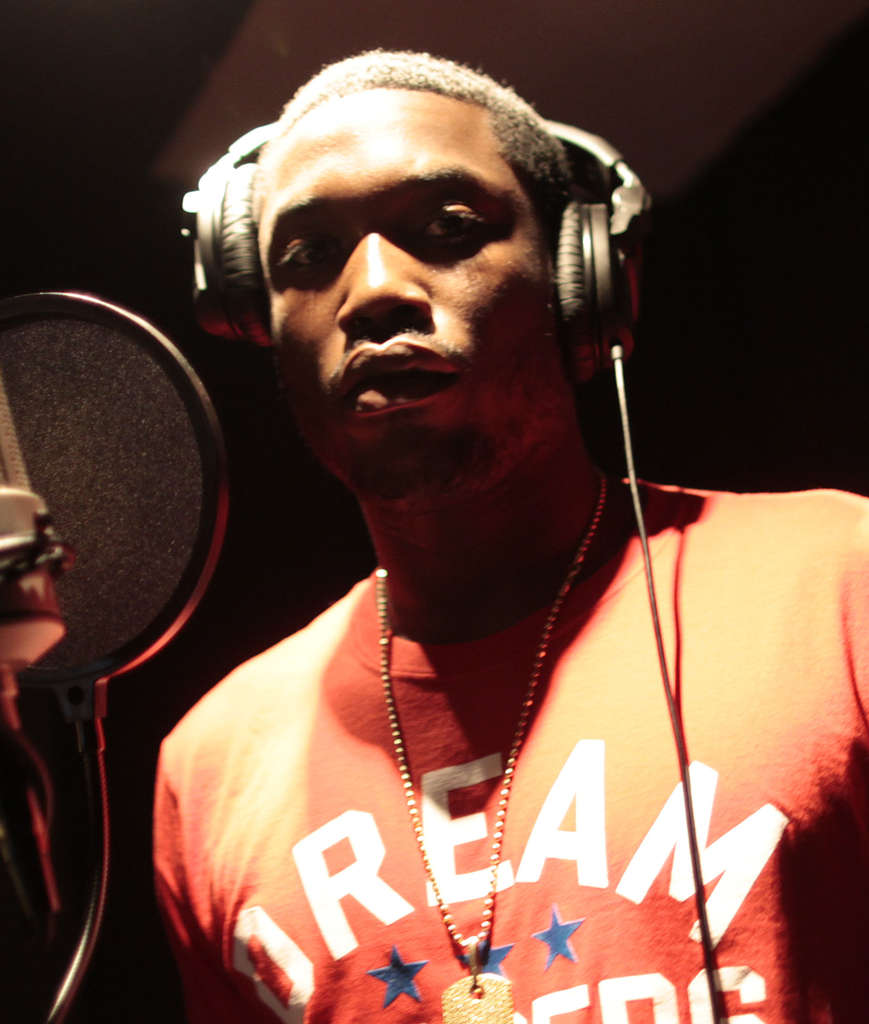 But ties to the past are hard to cut - especially the one with your probation officer.
So the troubled relationship between Meek Mill, né Robert Williams, and Philadelphia probation officer Treas Underwood was the subject of another long, contentious hearing before Common Pleas Court Judge Genece E. Brinkley.
Underwood and Assistant District Attorney Noel A. DeSantis told the judge that Williams violated his five-year probation by traveling outside Pennsylvania without telling Underwood his exact itinerary.
Federal law requires Underwood to know Williams' whereabouts at all times - especially if he's outside Philadelphia - so she can notify authorities in those jurisdictions.
Williams is supposed to file travel plans listing time, date, address, and phone number of every place he will be when not in Philadelphia. He's supposed to call her when he arrives and leaves each site, Underwood said.
The problem, said Underwood, is that Williams has not been consistently letting her know where he is or will be until after he gets there.
That, explained Williams, is part of the life of an aspiring rap superstar. "The problem is that I don't know," Williams said. "It changes every day."
Williams said people in his entourage - many of whom sat in the gallery - do his itinerary. He said he contacts his lawyer, Gary Silver, who gets the travel plans and changes to Underwood.
"But you're supposed to call me," Underwood said during a free-form two-hour hearing where Silver, DeSantis, Underwood, and Williams kept interrupting and talking over each other.
"You folks are just going to have to work it out," said Brinkley, visibly miserable from a bad cold and sounding more like a marriage counselor than judge.
Indeed, Williams, Silver, and cocounsel Dennis Cogan asked for a divorce: a new probation officer. "That's not going to happen," said Brinkley.
Williams, on probation from a 2008 drug and gun conviction, was sentenced to 11 to 23 months in prison, served eight, and began five years' probation in the fall of 2009. He then resumed his rap career and gave up the street life in favor of becoming a superstar.
Williams told Brinkley he believes Underwood is just trying to make his life tough because they knew each other growing up in the same North Philly neighborhood.
"It's like a game with my life," said Williams, dressed for the hearing in black V-neck sweater and pants, white shirt, and tie.
Williams said Underwood has made him wait in a public area of the probation office where he is besieged by autograph-seekers and several probation officers asking him to critique their rap demo tapes.
---
Contact Joseph A. Slobodzian at 215-854-2985.