Prosecutors in the case against three former Pennsylvania State University administrators charged in the Jerry Sandusky child sex-abuse scandal contradicted one of their key witnesses in recent court filings - and in doing so appear to have conceded part of a central argument made by the ex-officials' defense.
At issue is whether Cynthia Baldwin, the university's chief adviser on legal affairs from 2010 until her resignation this year, was representing former university president Graham B. Spanier, athletic director Tim Curley, and former vice president Gary Schultz when they testified before a grand jury investigating Sandusky's crimes in May 2011.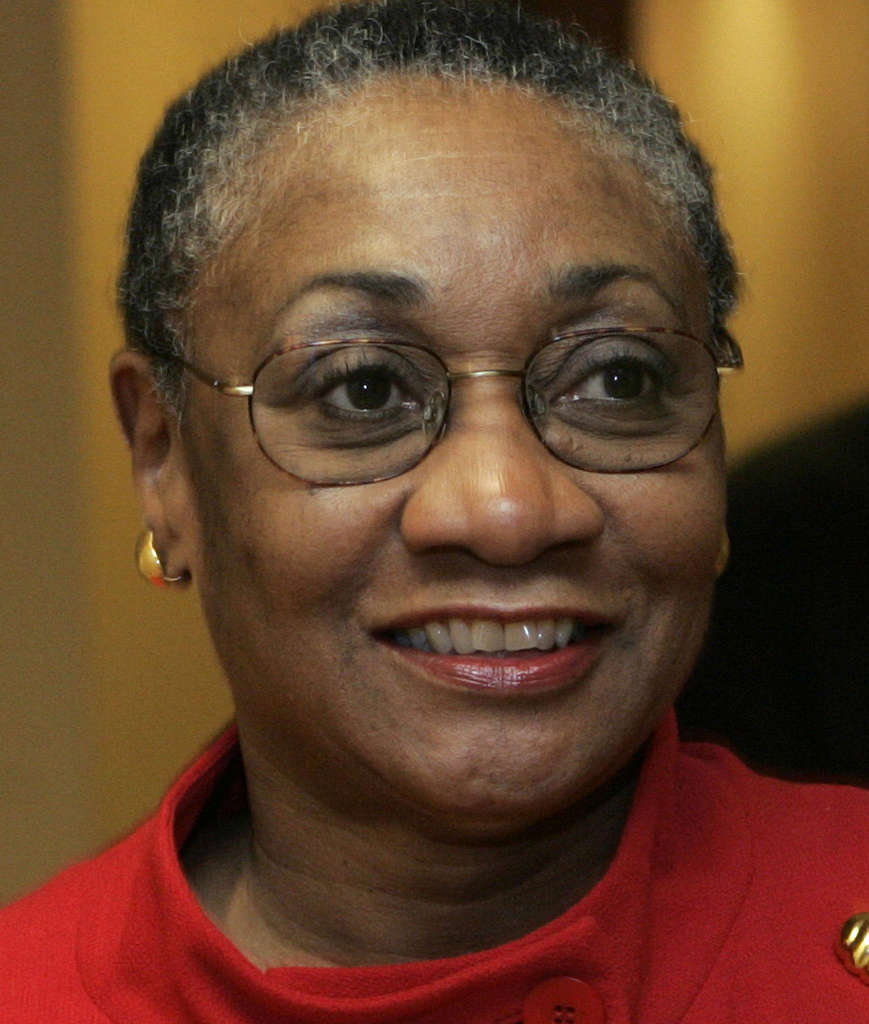 She has said she wasn't. Prosecutors now say the record shows she was.
But inconsistencies in Baldwin's statements have no bearing on her ability to give credible evidence against her former bosses at trial, the Attorney General's Office said in a motion filed in Dauphin County Court this month.
Baldwin's attorneys continued to defend her professional credibility, which has come under question from Spanier, Schultz, and Curley since she became a state witness.
"The suggestion by anyone that Ms. Baldwin betrayed her clients and her profession or testified falsely is untrue," said her lawyer Charles DeMonaco.
How she performed her role is central to the defense of Spanier, Curley, and Schultz.
All three face charges over purportedly lying to grand jurors and covering up abuse claims involving the former assistant football coach, who was sentenced to a minimum of 30 years in prison last month for molesting 10 boys.
Baldwin has maintained she never directly represented the administrators and only sat in on typically secret grand jury proceedings on behalf of the university.
Each of the former administrators insists that she was their lawyer at the time.
Her testimony against them violates attorney-client privilege and endangers their chances of receiving a fair trial, wrote Spanier's attorneys in a motion filed Monday in Dauphin County Court.
They, along with defense lawyers representing Curley and Schultz, have sought to bar Baldwin's testimony at trial and any forthcoming hearings.
"Ms. Baldwin's presence . . . deprived Dr. Spanier of counsel in deciding whether or not to exercise the privilege against self-incrimination," wrote Spanier's legal team. "He was led to believe that he was, in fact, already represented."
Rather than stepping into the battle among the former colleagues, prosecutors left little doubt in a motion filed this month about Baldwin's own description of her role at the time.
Despite her current insistence to the contrary, "the notes of grand jury testimony . . . indicate that attorney Baldwin was identified as the defendants' counsel," wrote Deputy Attorney General Bruce R. Beemer in a Nov. 14 filing.
Still, he argued, whether she represented any of the men has no bearing on the charges against them.
Baldwin initially expected that the administrators were cooperating witnesses with the Sandusky investigation and only learned after her relationship with them ended that they had purportedly hid information from her, Beemer alleged.
Their argument "amounts to a contention that appearing before a grand jury with conflicted counsel allows a witness to lie," he wrote.
Baldwin would later tell grand jurors that she became convinced over time that Spanier had lied when he told grand jurors he knew very little about two prior abuse allegations lodged against Sandusky.
According to the presentment filed in their case, Baldwin may also testify about the administrators' alleged efforts to frustrate the state's investigation by withholding documents and downplaying the scope of the probe to Penn State's trustees.
Judge Barry Feudale has yet to decide whether to allow her testimony at the administrators' trials or at their preliminary hearings next month.
---
Contact Jeremy Roebuck at 267-564-5218,
jroebuck@phillynews.com
, or @jeremyrroebuck on Twitter.